The "Ago TT" Build Diary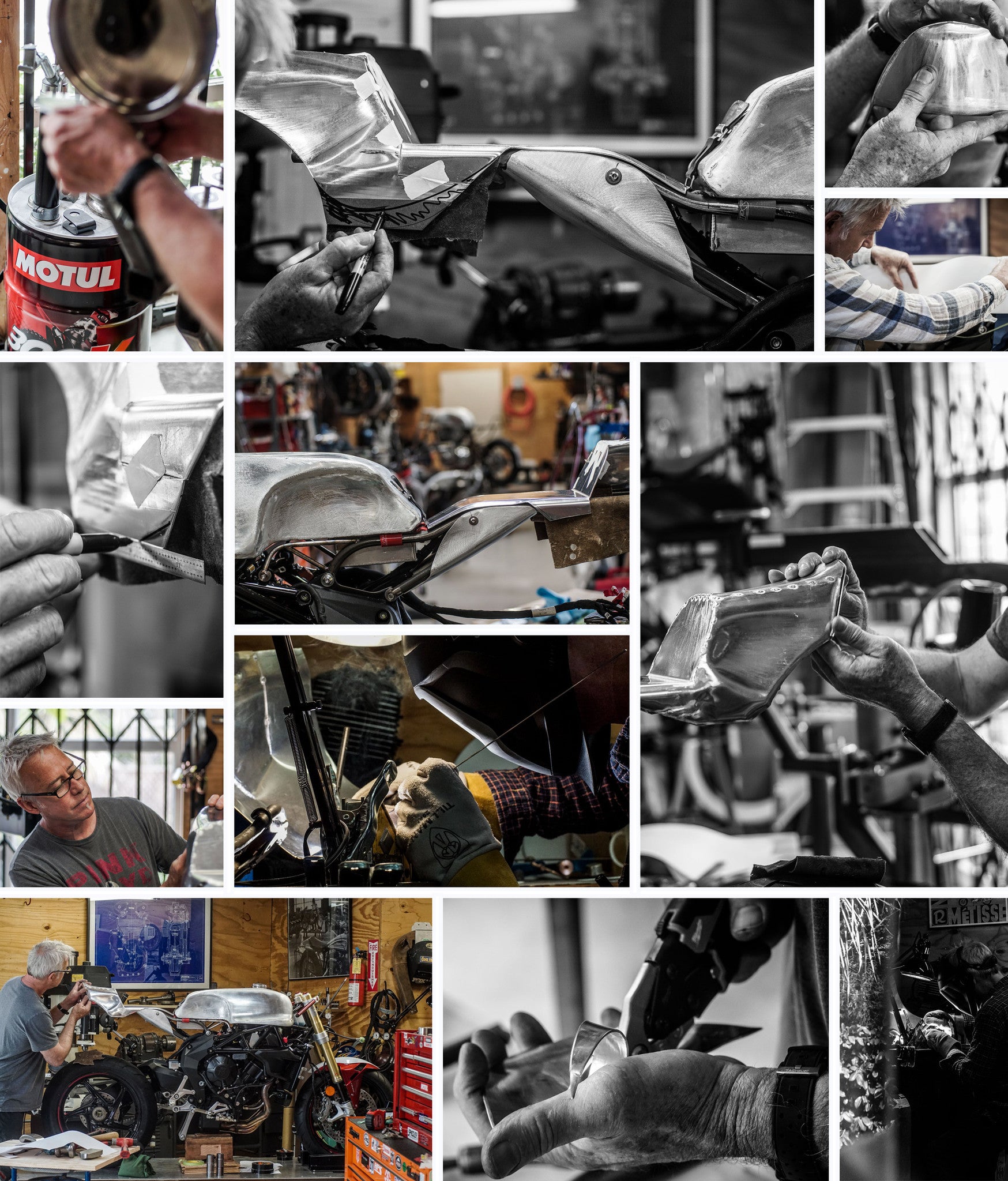 To honor Giacomo Agostini and his unparalleled string of successes with MV Agusta, Atelier Faust has brought in Deus ex Machina to transform MV's new 3-cylinder Brutale 800RR.
MV Agusta has given Deus ex Machina USA's Michael Woolaway their blessing to customize the current model of the Brutale 800RR paying tribute to MV's glorious racing heritage. Considered one of the greatest motorcycle racers of all time, Giacomo Agostini won 13 Grand Prix championships and 10 Isle of Man TT's between 1966 and 1973 astride the MV Agusta Marque.
Woolie intends to shape the Brutale into a modern interpretation of the iconic TT race bikes ridden in the 60's and 70's by Agostini.
The bike name the "Ago TT" will be launched at the WSBK round in Laguna Seca in cooperation with Motul who have played a pivotal role in shaping this project